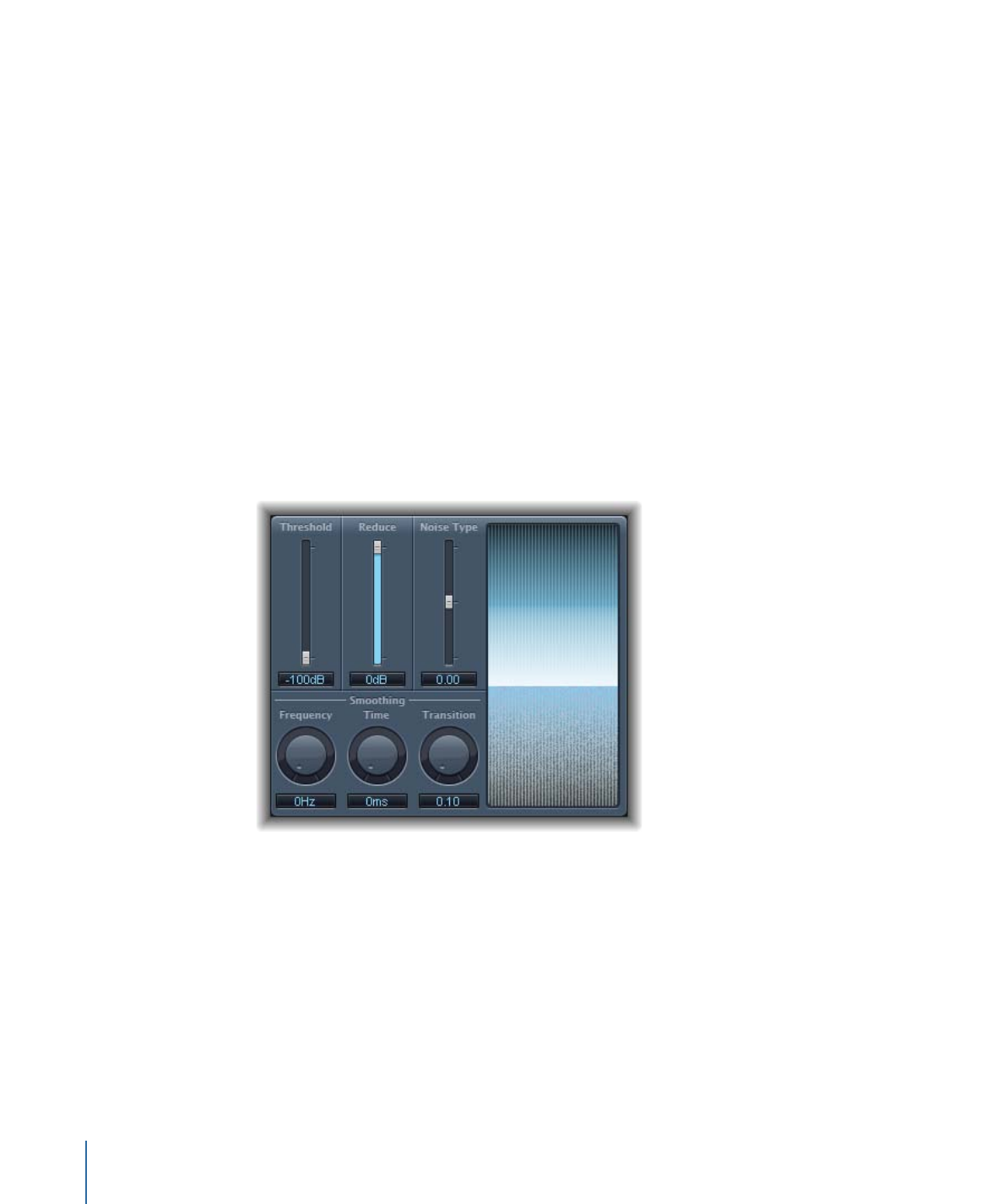 To use the Denoiser
1
Locate a section of the audio where only noise is audible, and set the Threshold value so
that only signals at, or below, this level are filtered out.
2
Play the audio signal and set the Reduce value to the point where noise reduction is
optimal but little of the appropriate signal is reduced.
3
If you encounter artifacts, use the smoothing parameters.
126
Chapter 8
Specialized Effects and Utilities